Darren and Heather are roaming the country with an Airstream trailer as their home. A year ago they recognized a big silver lining of Covid and jumped on the opportunity to work remotely from anywhere. The prevalence of coworking places help them plan how to find a space that would ensure reliable productivity.
These nomads spent a week on Bainbridge Island, parking their Airstream at Fay Bainbridge Park and getting their work done at OfficeXpats. As the week went by, we got to know a bit more of their story. On their last day, they had hitched the Airstream to their truck and rolled into our parking lot at the Bainbridge Pavilion. I got a chance to take pictures.
Here are pictures of Heather and Darren's Airstream to drool over as we all dream of our own big escapes: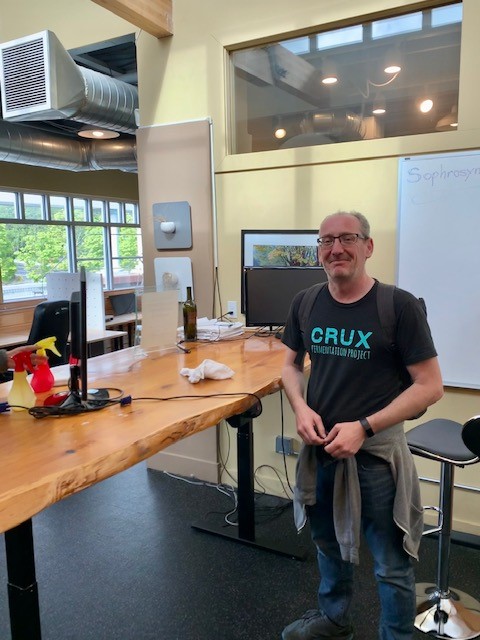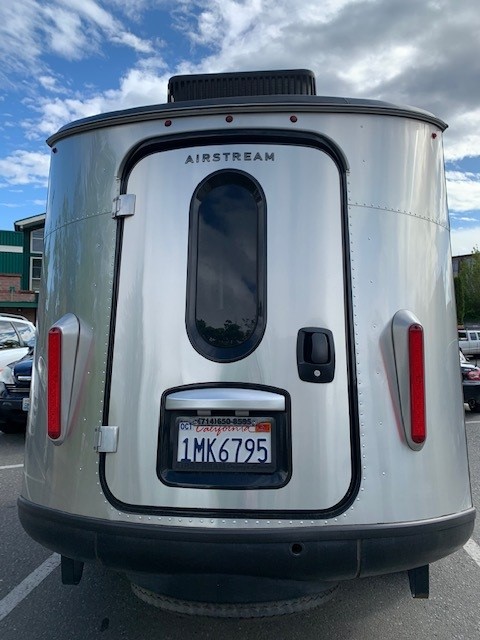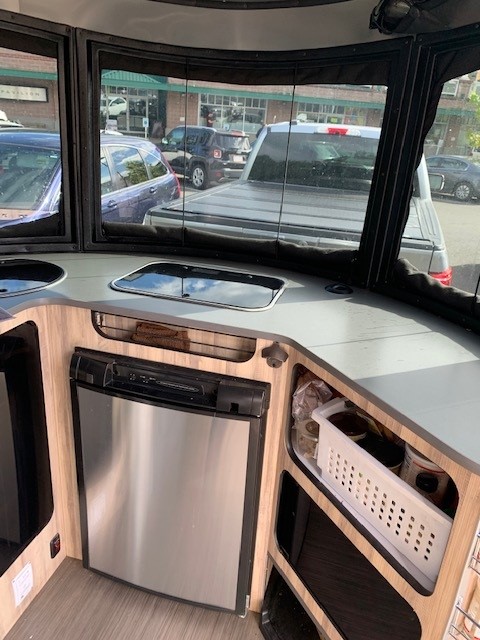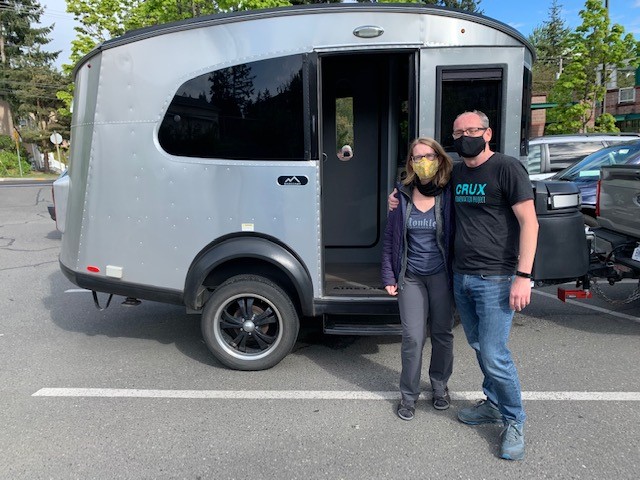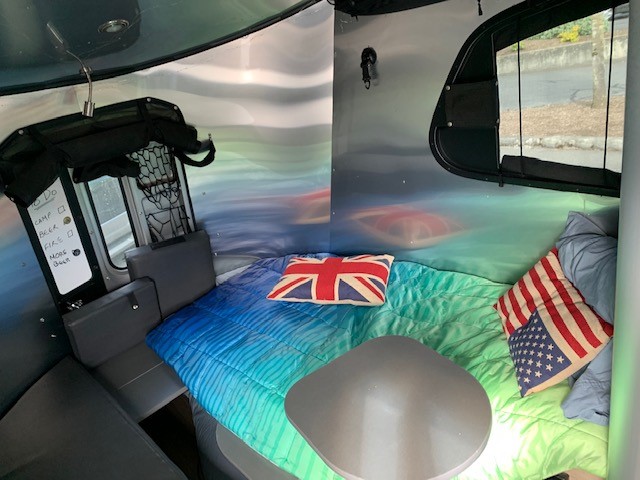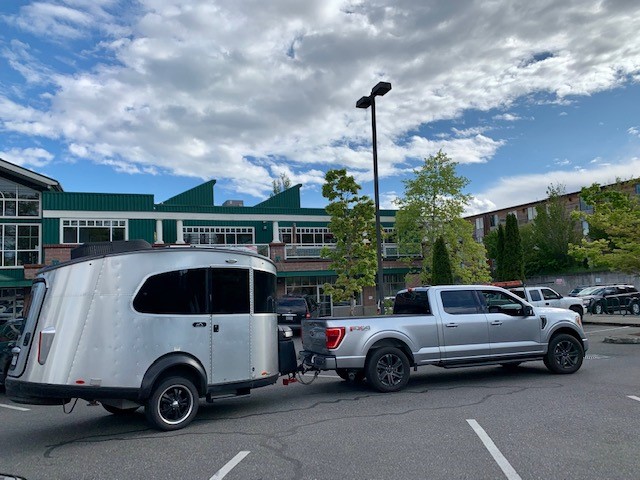 The OfficeXpats Covid mask policy:
May brought the great news that the CDC now says fully vaccinated people can go mask-less in most outdoor and indoor situations. OfficeXpats supports the CDC and state guidance, so if you are fully vaccinated (two weeks past your only or 2nd shot) you may choose to go mask-less in the office. You may also continue wearing a mask, vaccinated or not! Our culture around health may have changed permanently, and I hope we all support anyone/anytime choosing to cover up to protect themselves or others.