Over the 4th of July weekend, some big changes took shape at OfficeXpats. Formerly off-limits cubicles came down, the space opened up, leather sofas came out of storage, and new desks popped up. Even two new café tables--for lunch munching or just reading the paper over coffee--magically appeared. In the short time since then it's been fun to hear a few gasps at the changes and see people try out the new desks and areas.
Two remaining cubicles are (for the first time ever) available now as premium dedicated desks, with lockable storage and much more visual privacy. Two other large enclosed offices are already taken, but we will hold names on a waiting list. Our next phase of evolution will be to add even more enclosed offices, but that is a few months out still.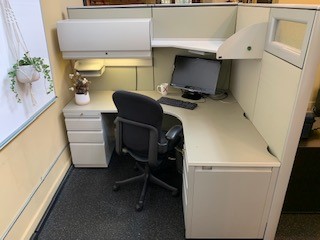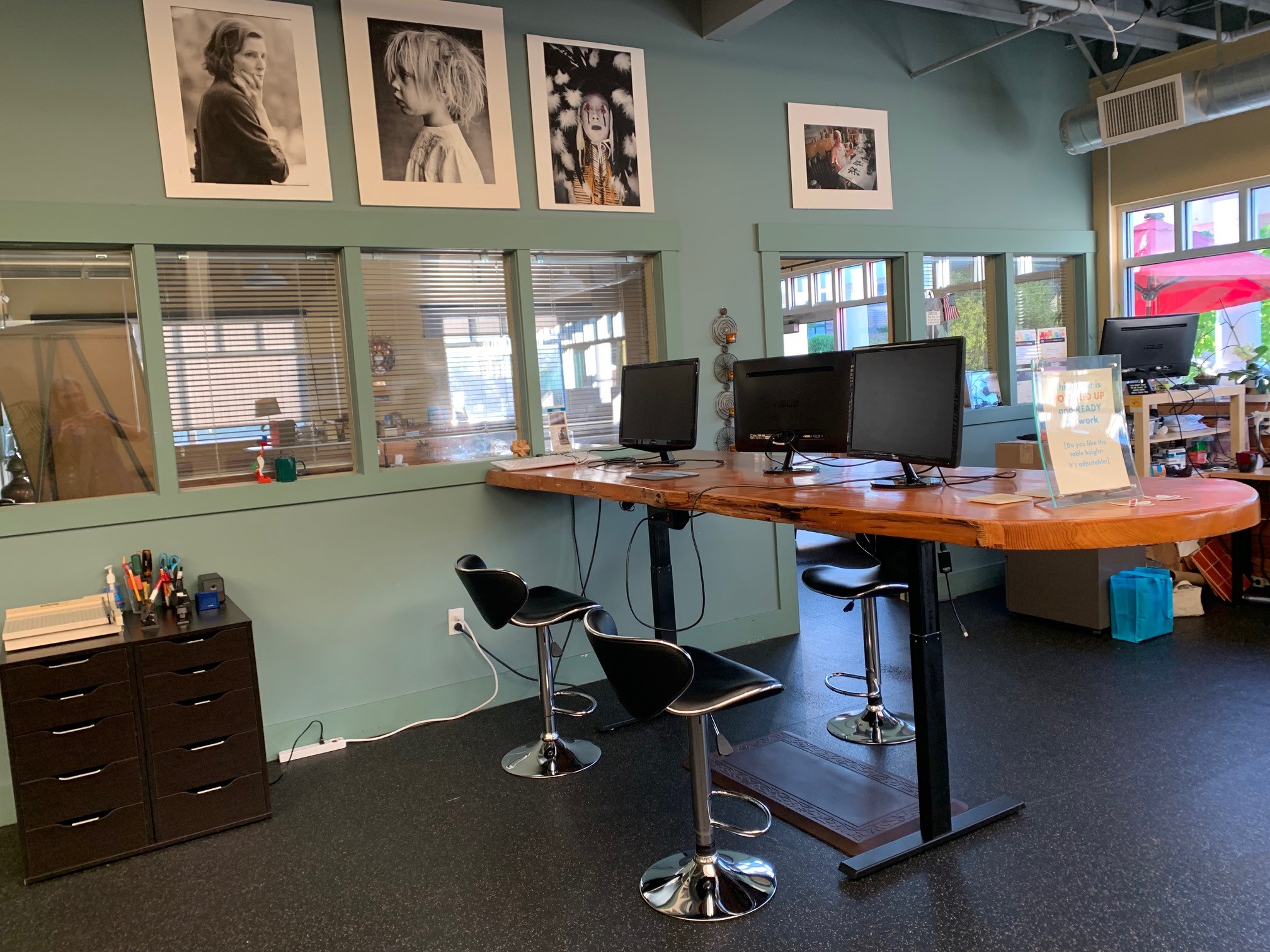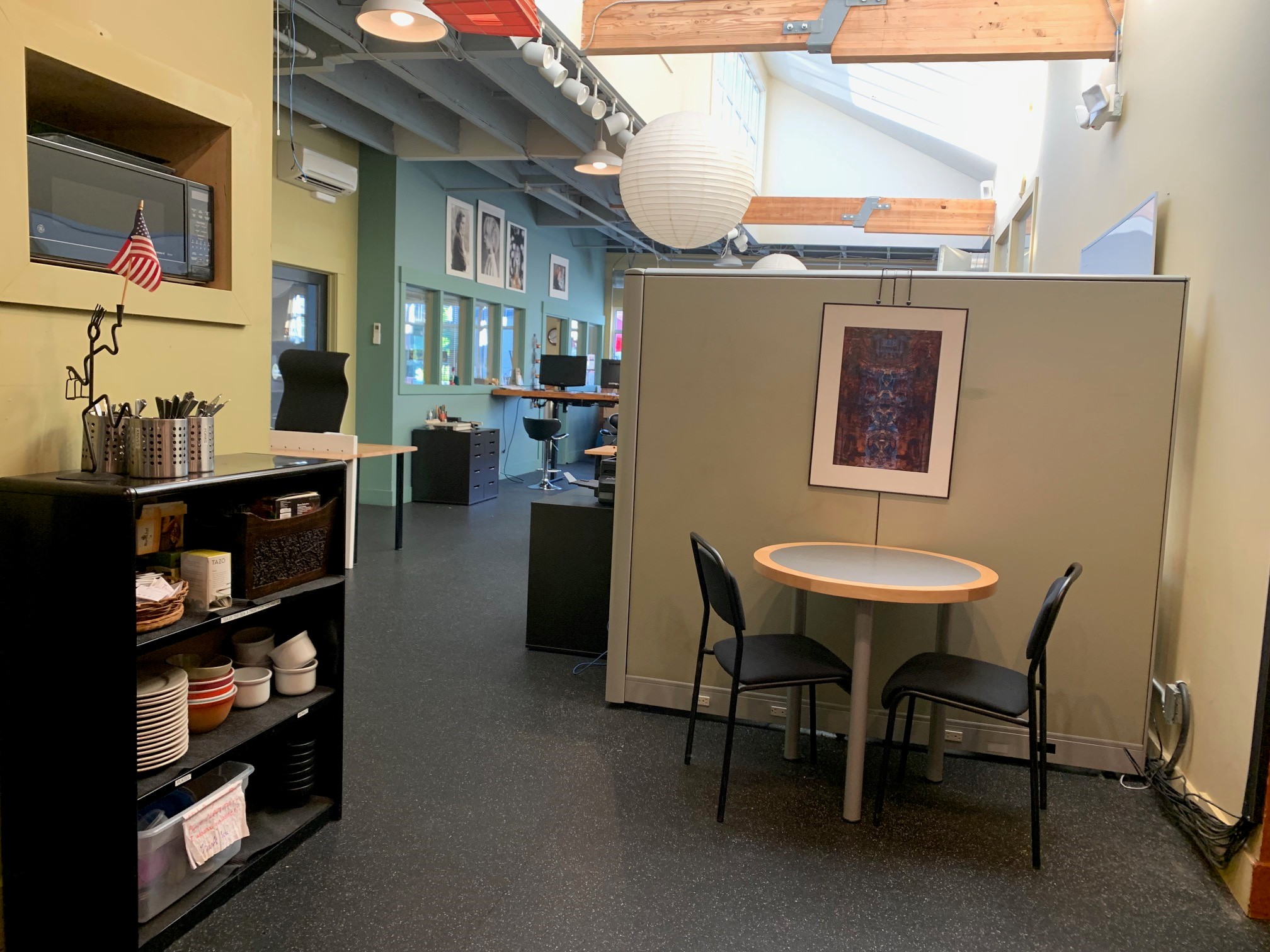 In addition to providing more openness and soft seating, another goal was to sneak in some movement and exercise options. There is both a pedal desk and a compact elliptical that can earn you movement points even while sitting on the sofa, And we even found a new space for the treadmill desk. We'll need to post a leaderboard for this... so that you can get bragging rights as you slowly pace through those Zoom calls.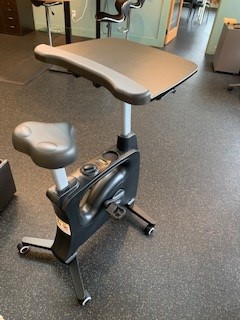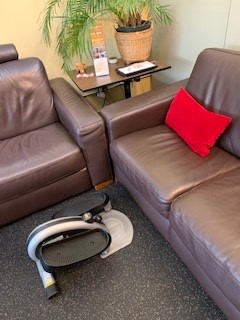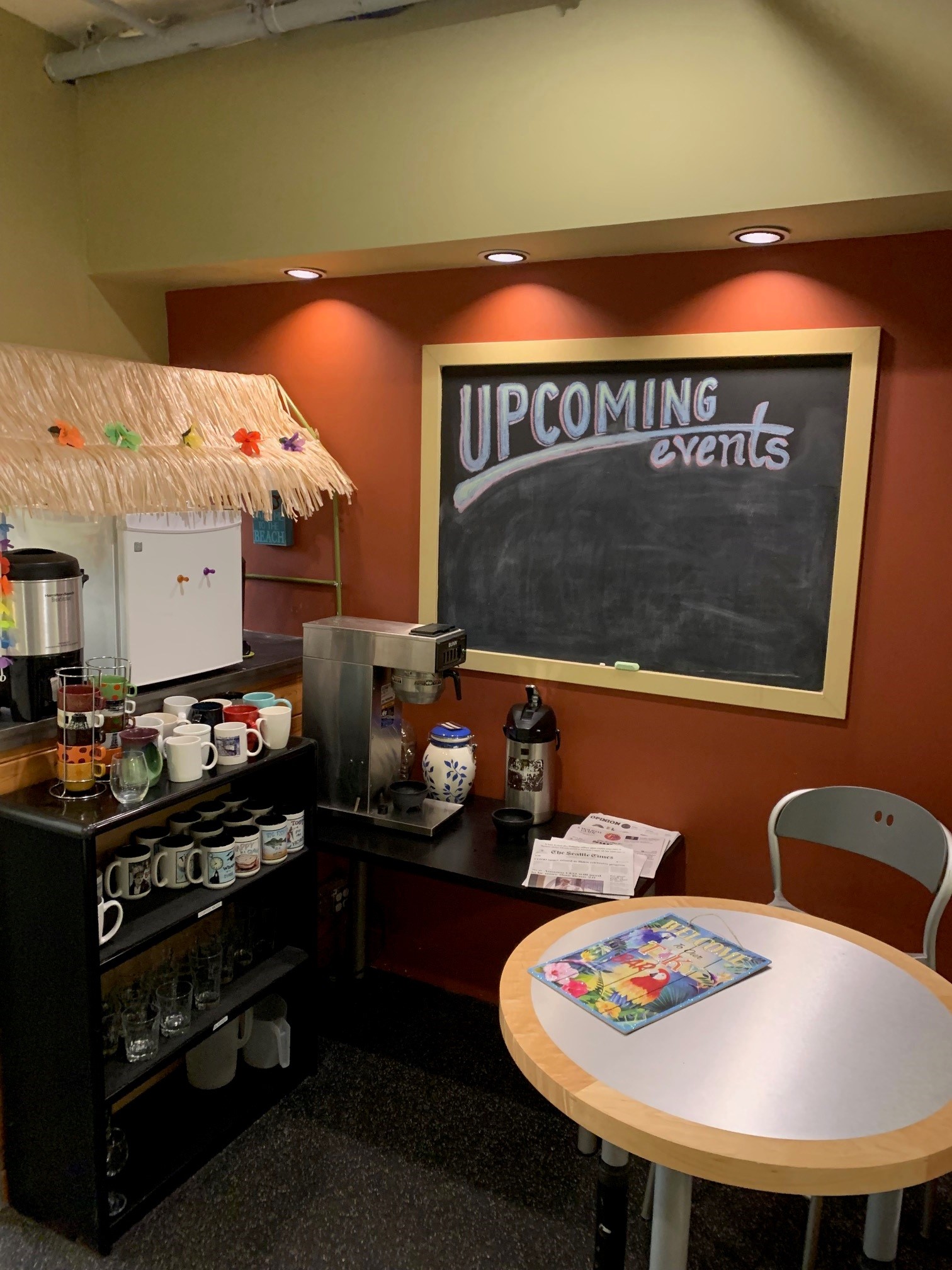 Inquiries about coworking at OfficeXpats have noticeably picked up recently, and we are grateful. If your work life has remote work flexibility, we'd love a chance to show off the recent changes and give you options to always working from home. There are precious few coworking spaces that offer the flexibility of a block of hours to spend any time you want within the month. At OfficeXpats you can spread 20 - 40 hours out across the month, or sign up for full time 24/7 access. Drop by and take a look.