10 years ago in August OfficeXpats was deep into tenant improvements and had not officially opened. But we learned that August 9 had been chosen as International Coworking Day just a few years before. How could we miss out on celebrating Coworking Day? So we swept up the sawdust, turned on the wi-fi, and invited our emerging network to come celebrate with us. Jason had already moved in patio furniture and a grill, so we celebrated with a barbecue and free coworking.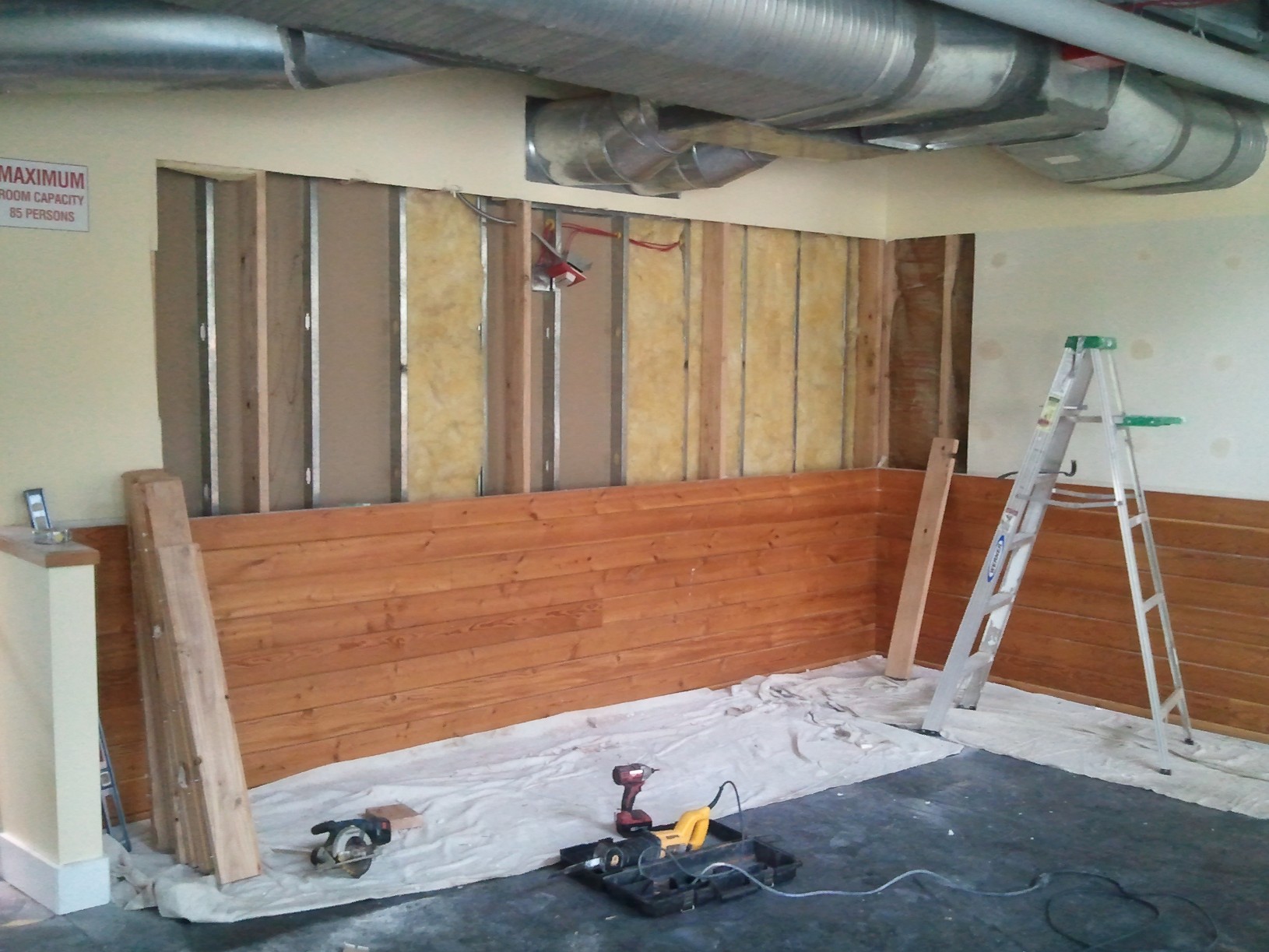 We had a soft launch the last week of August, then
started official memberships
on September 1, 2011. Since then, we have celebrated the anniversary of coworking on Bainbridge in September, and many have been in partnership with the Chamber of Commerce "After Hours." We plan to do that again this year, on Thursday, September 23. However, if Covid infections are still high, we may have to postpone. Last year's virtual event was fun (we got to include a number of alumni and far flung Xpats from Texas, Alaska, and Japan!), but an in-person celebration is worth waiting for.
In the meantime, we can take a look back and enjoy the memories.
The First Year
The opening...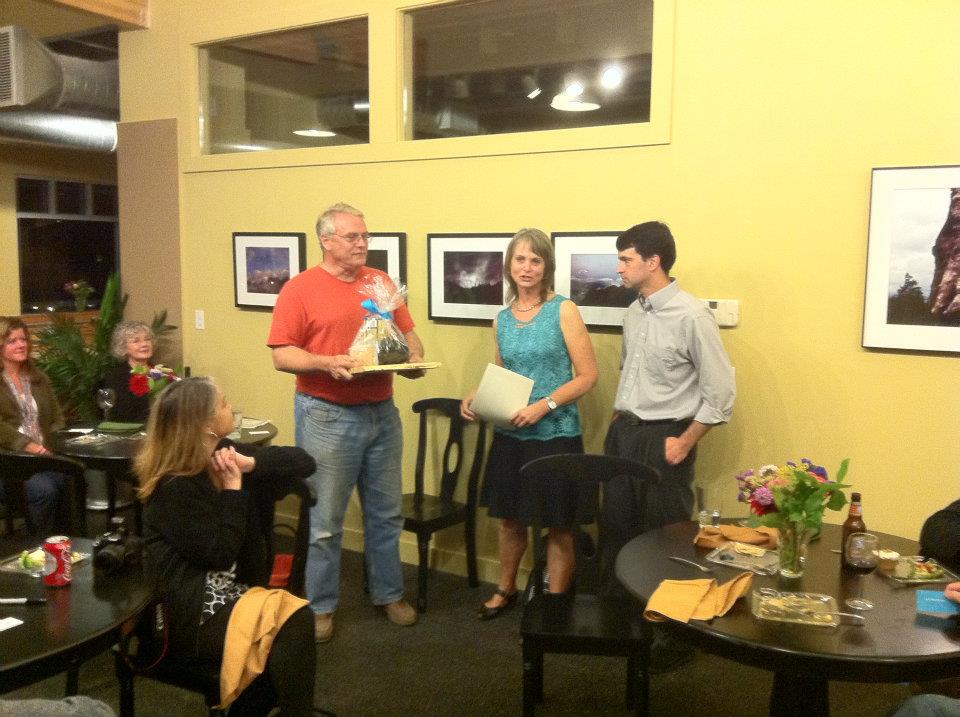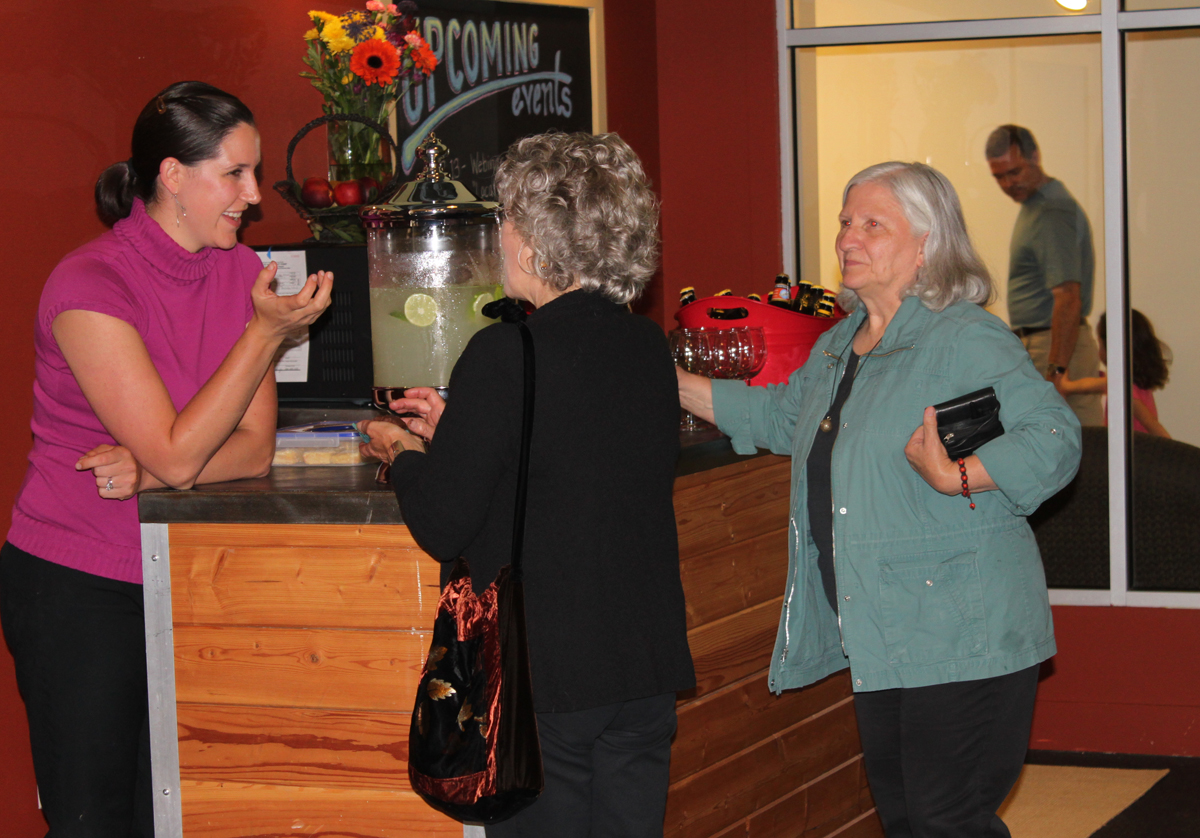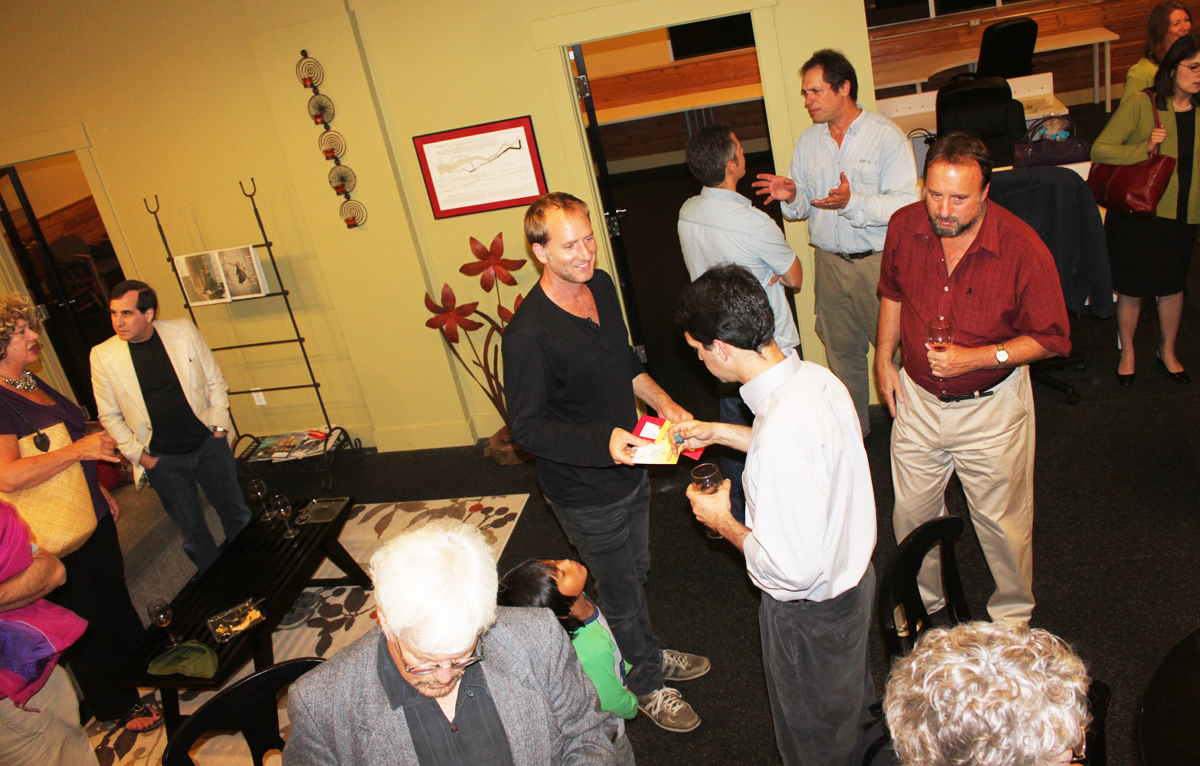 Then Green Drinks...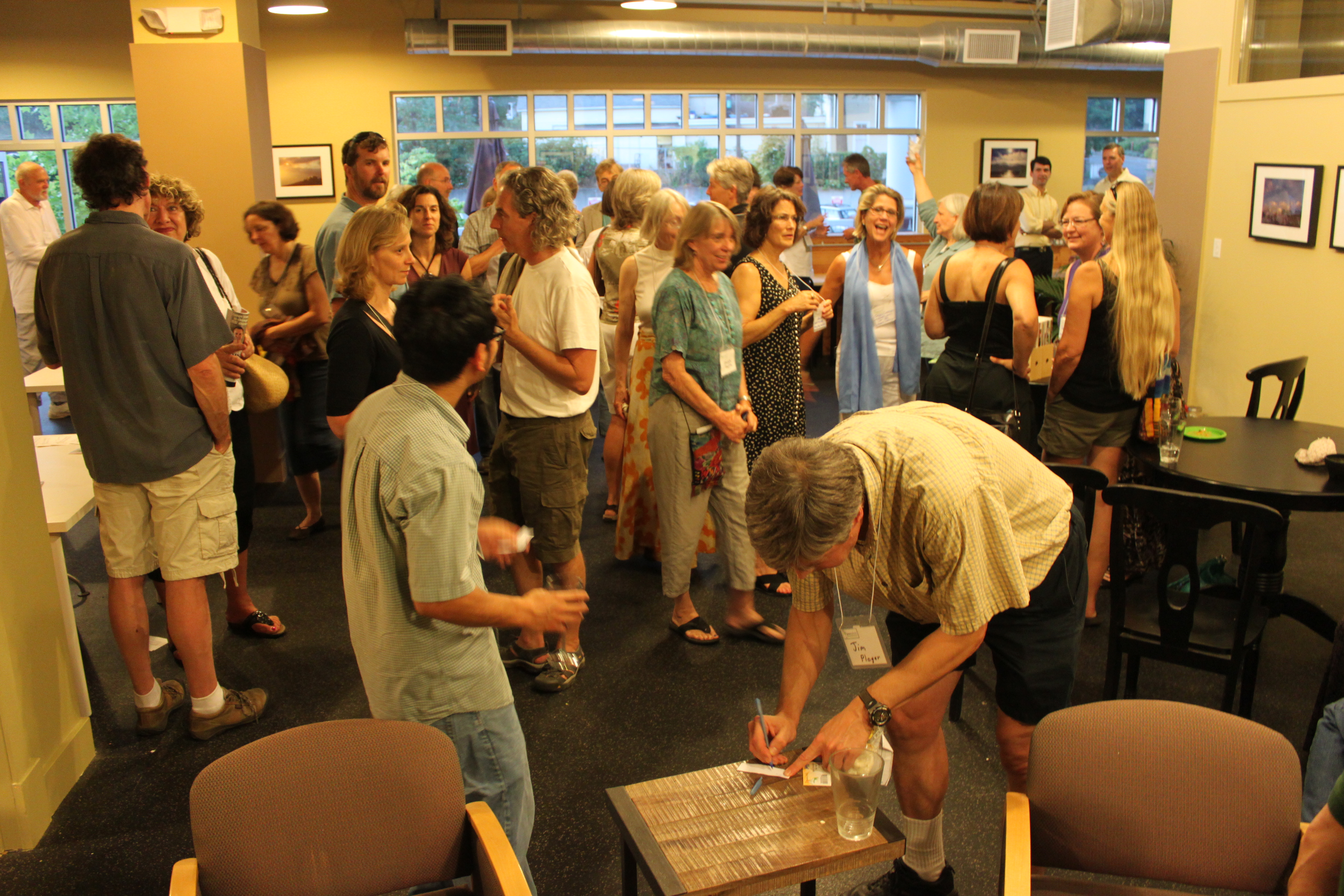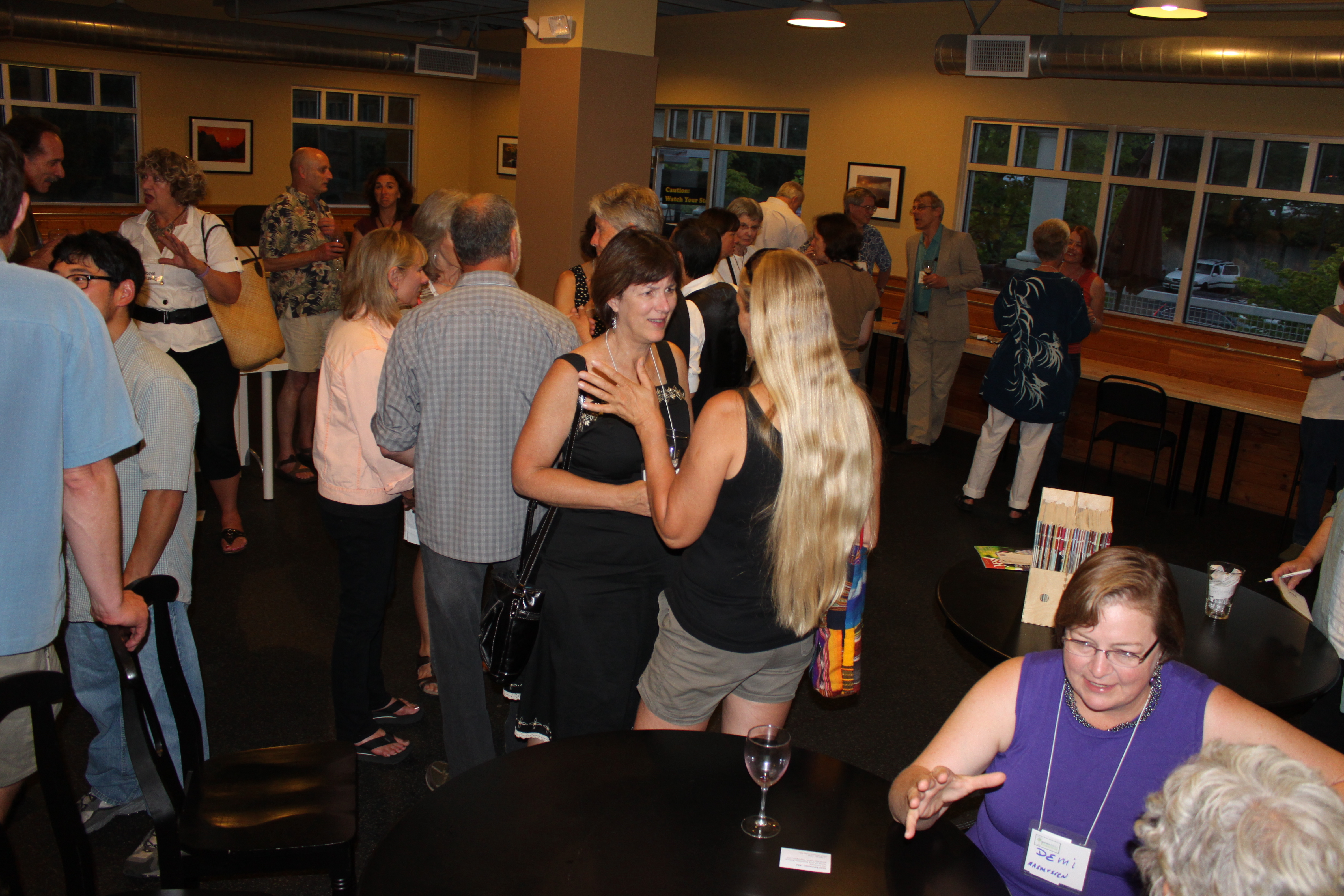 The Christmas-New Years holiday became Think Week, and Xpats recorded their achievements in those 5 days. Coach Izzy outperformed us all. Some group "thinking" produced the idea for doing an island Ignite festival. More on that below.  It also introduced to us the idea of Kanban, which resulted eventually in Monday Morning Check-in.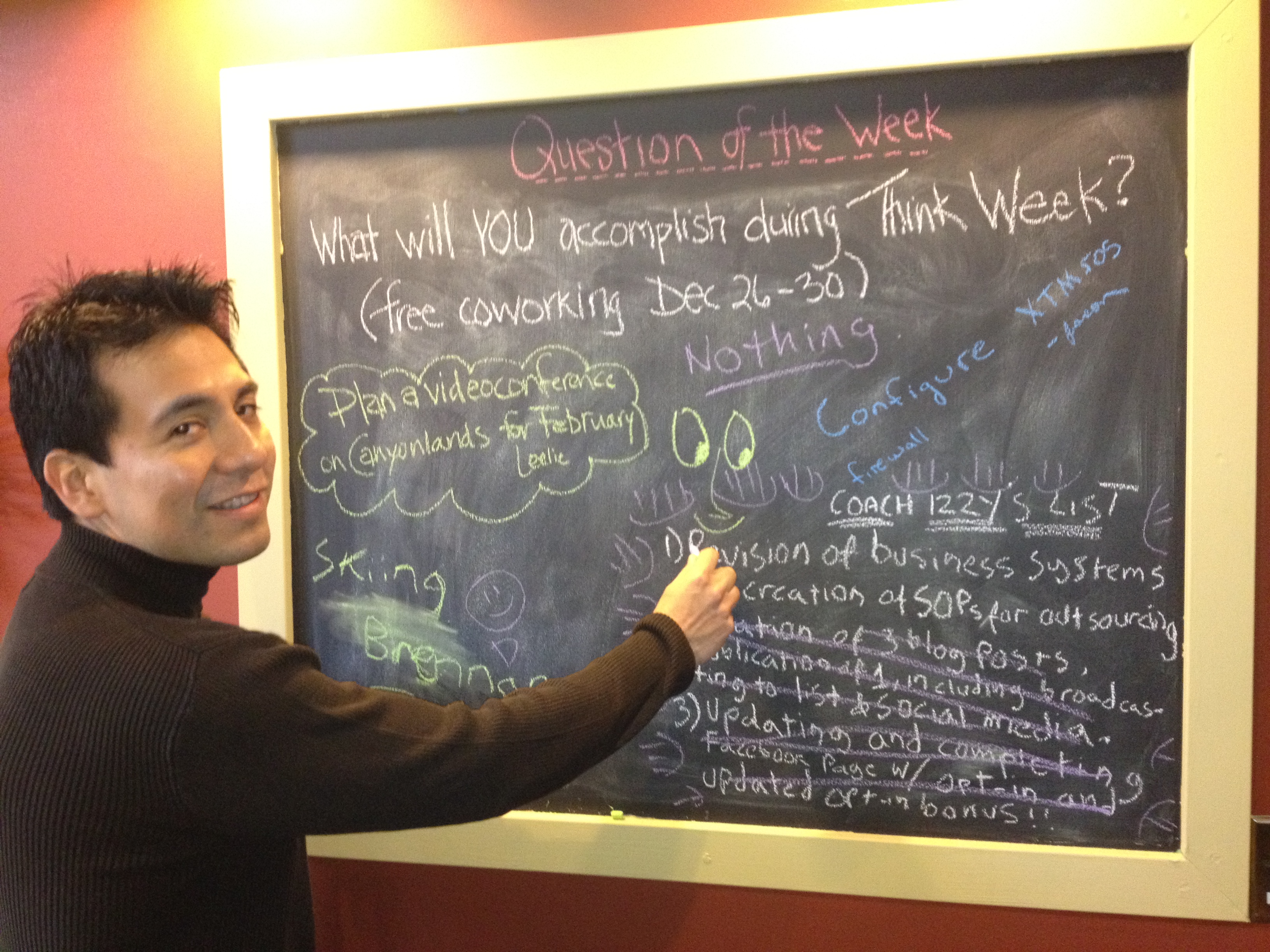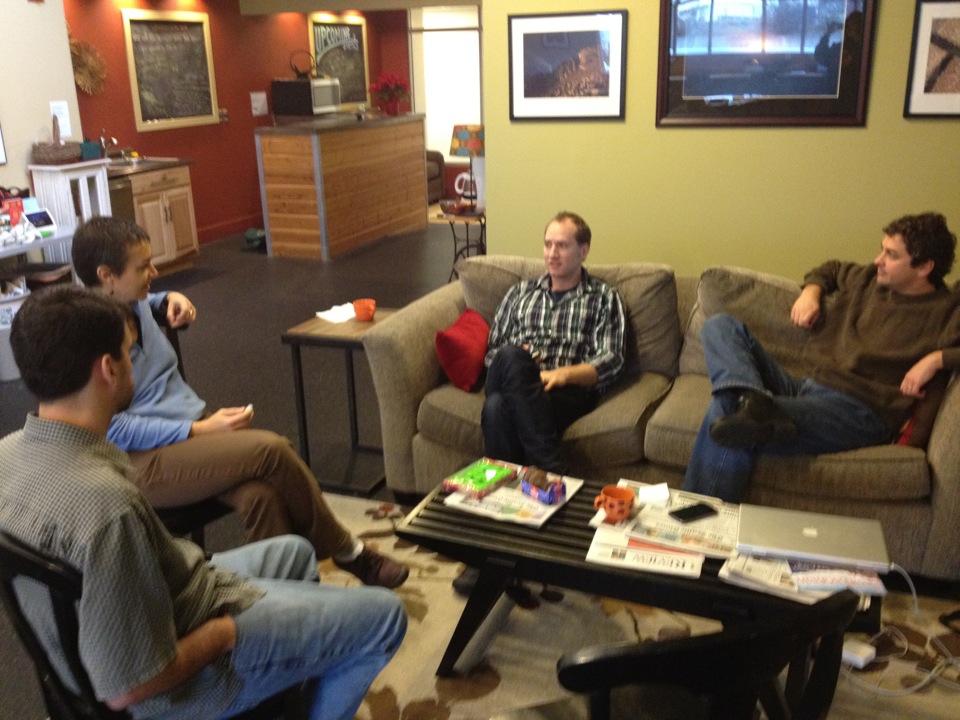 The OfficeXpats name and logo
Many months before opening, I was having coffee with my friend Linda. I knew she had knack for coming up with good names so I got her to brainstorm with me on what a coworking space might be called. She has an affinity for expat communities of Americans in foreign countries, and we decided that independent workers gathering together away from the corporate "mother ship" was a good metaphor for coworking. The name caught on with Jason and others who we tried it out on.
We had so many offers of help in those early years, and an important one was the gift of a logo remake by Alex Sanso.  
BEFORE:     

AFTER: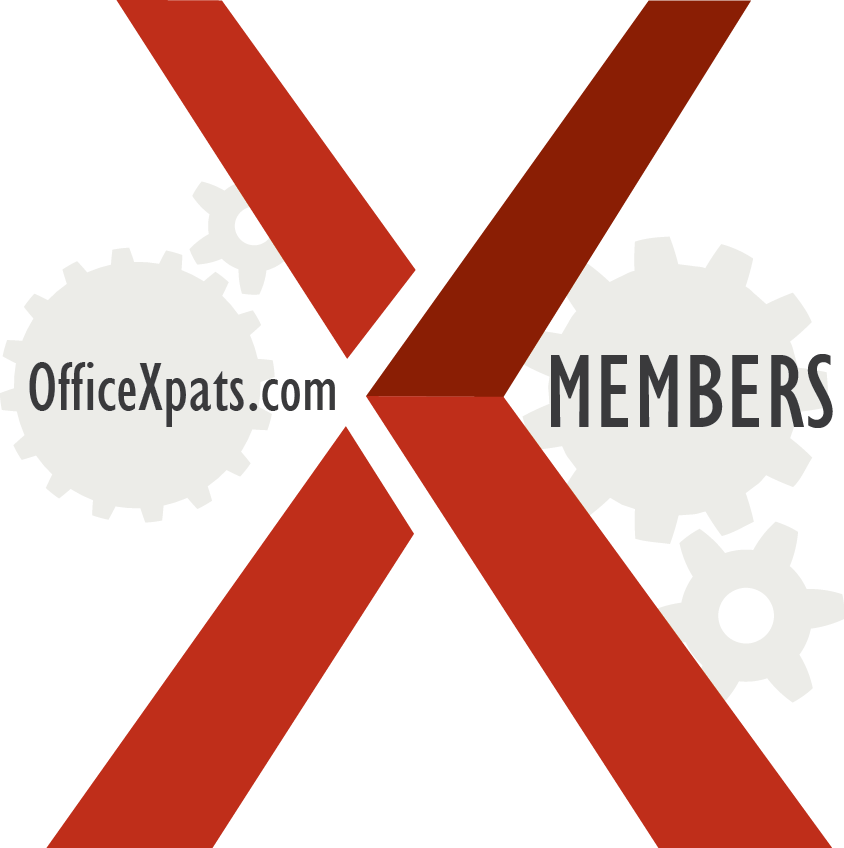 Here's Alex finishing some artwork at the office...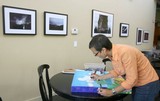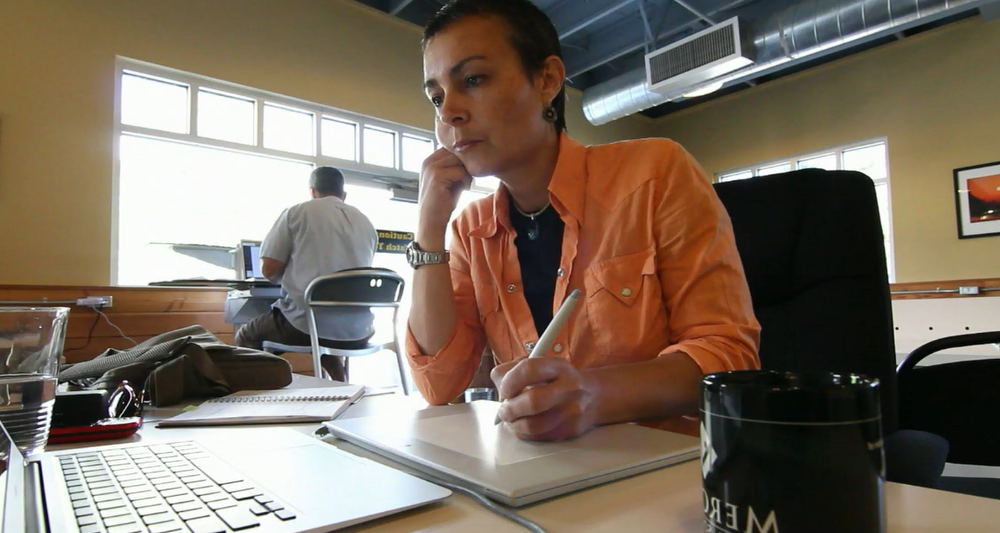 The Chalkboard 
The very first  question of the week, "WDYDWYD" ended up on our first branded mug. Then, a line took on a life of its own as members embellished it. We filed that photo away with the name "Smart or smartassed." Then, "advice to a younger self" evoked some mistakes along our ways.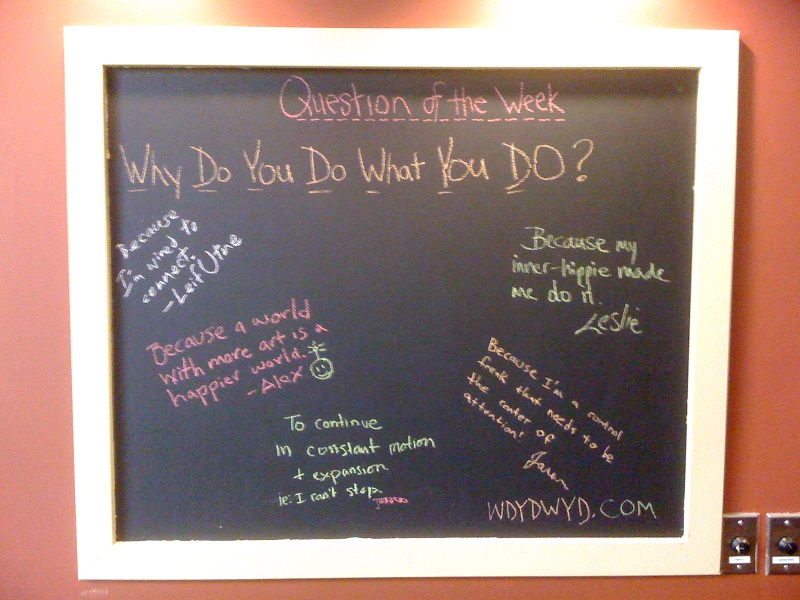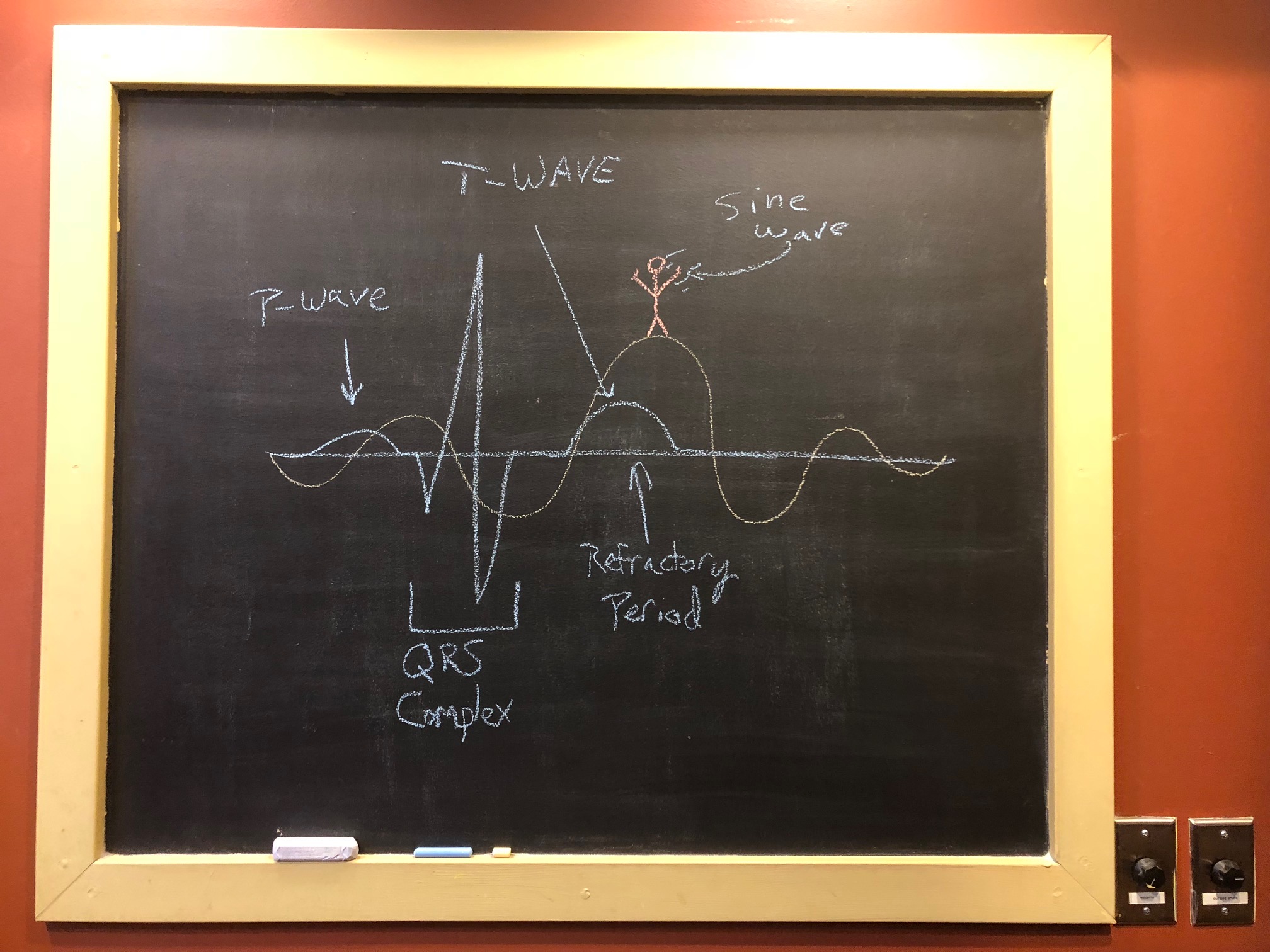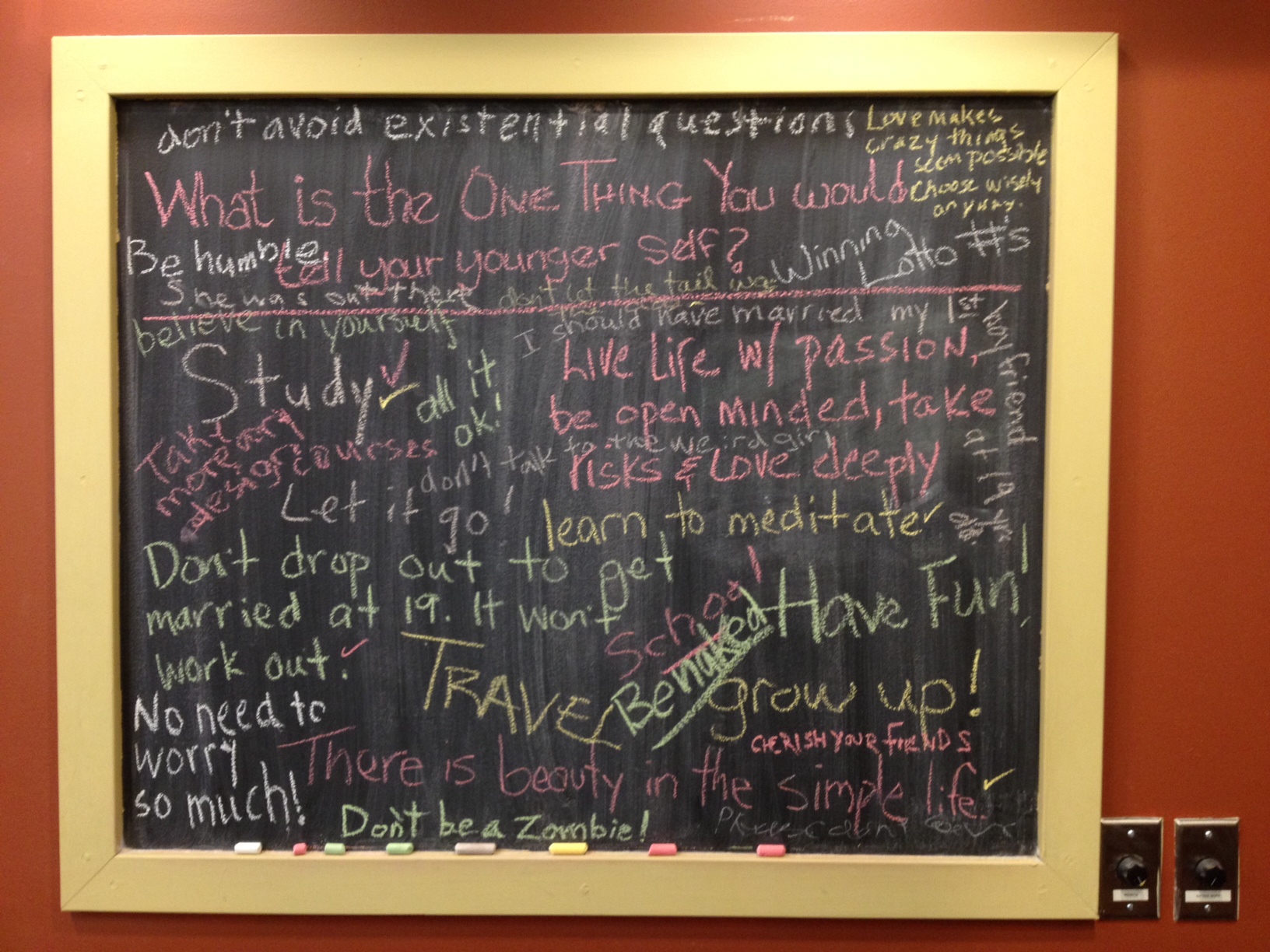 Sharing skills and experience was a big part of building our community. Some my early favorites include John Williams' introducing us to electronic publishing. We followed with many sessions on self-publishing, building Wordpress websites, and much more.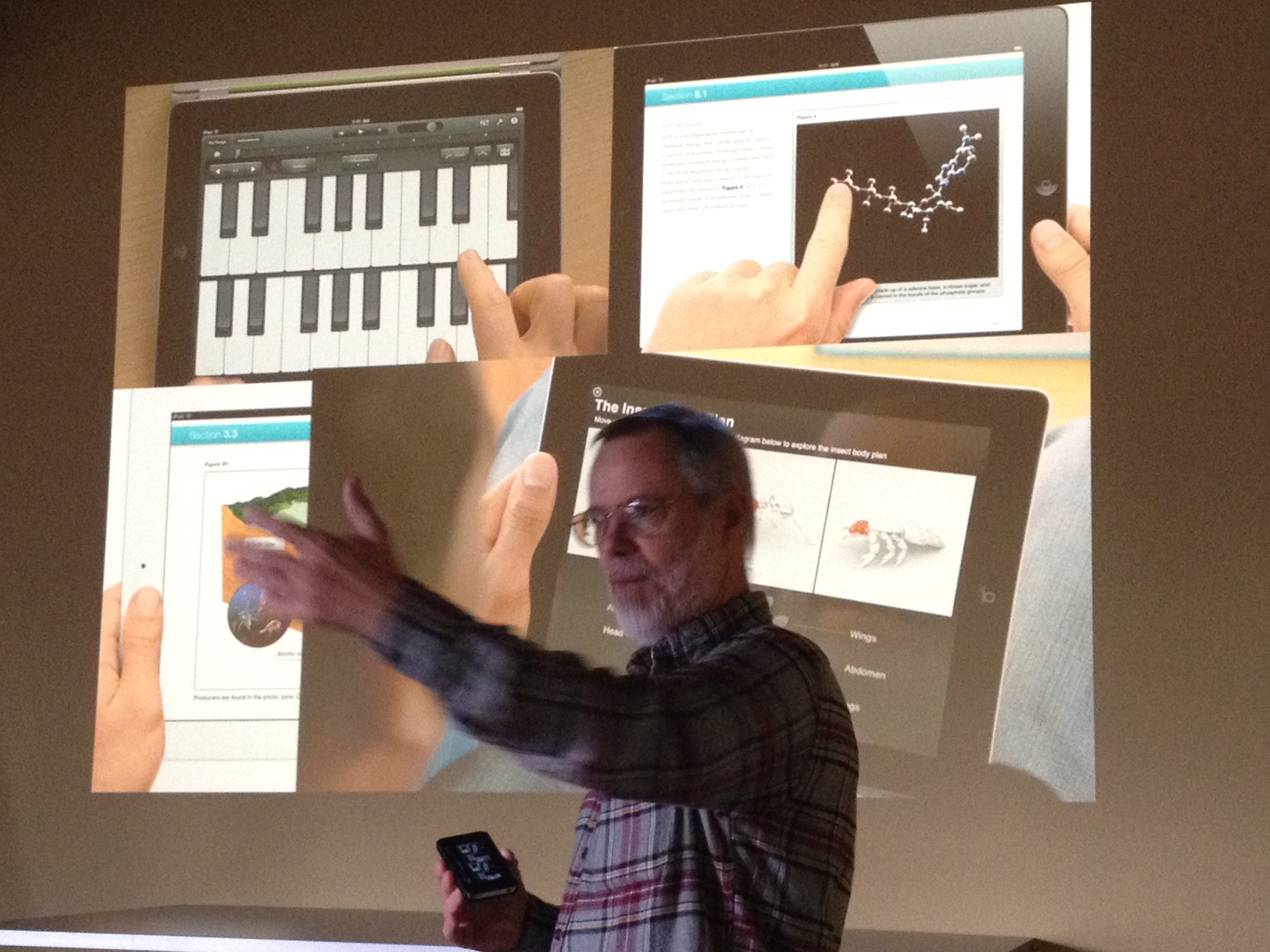 The First Anniversary
It was an emotional milestone to have made through the first year. We were eager to celebrate big, and someone had the idea to ask the improv group The Edge if they would participate. Frank Buxton, who is on the far left, died in 2018 and is the namesake for the remake of Bainbridge Performing Arts, to be called the Buxton Center. The Edge has performed their improv on first Saturdays at BPA for almost 25 years. We also pulled together a band of members and friends for that night! We rocked that first anniversary.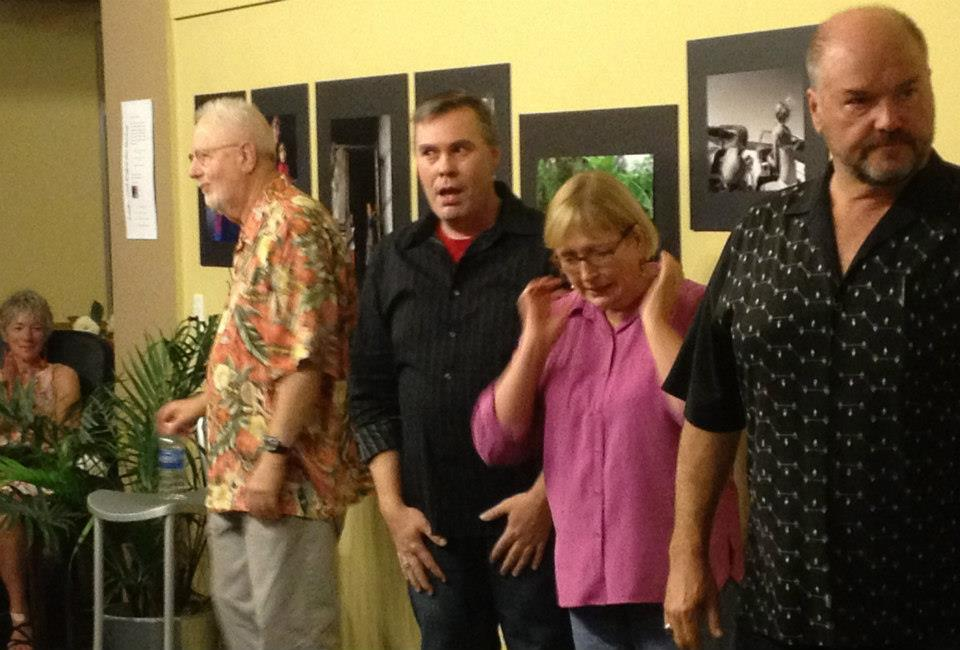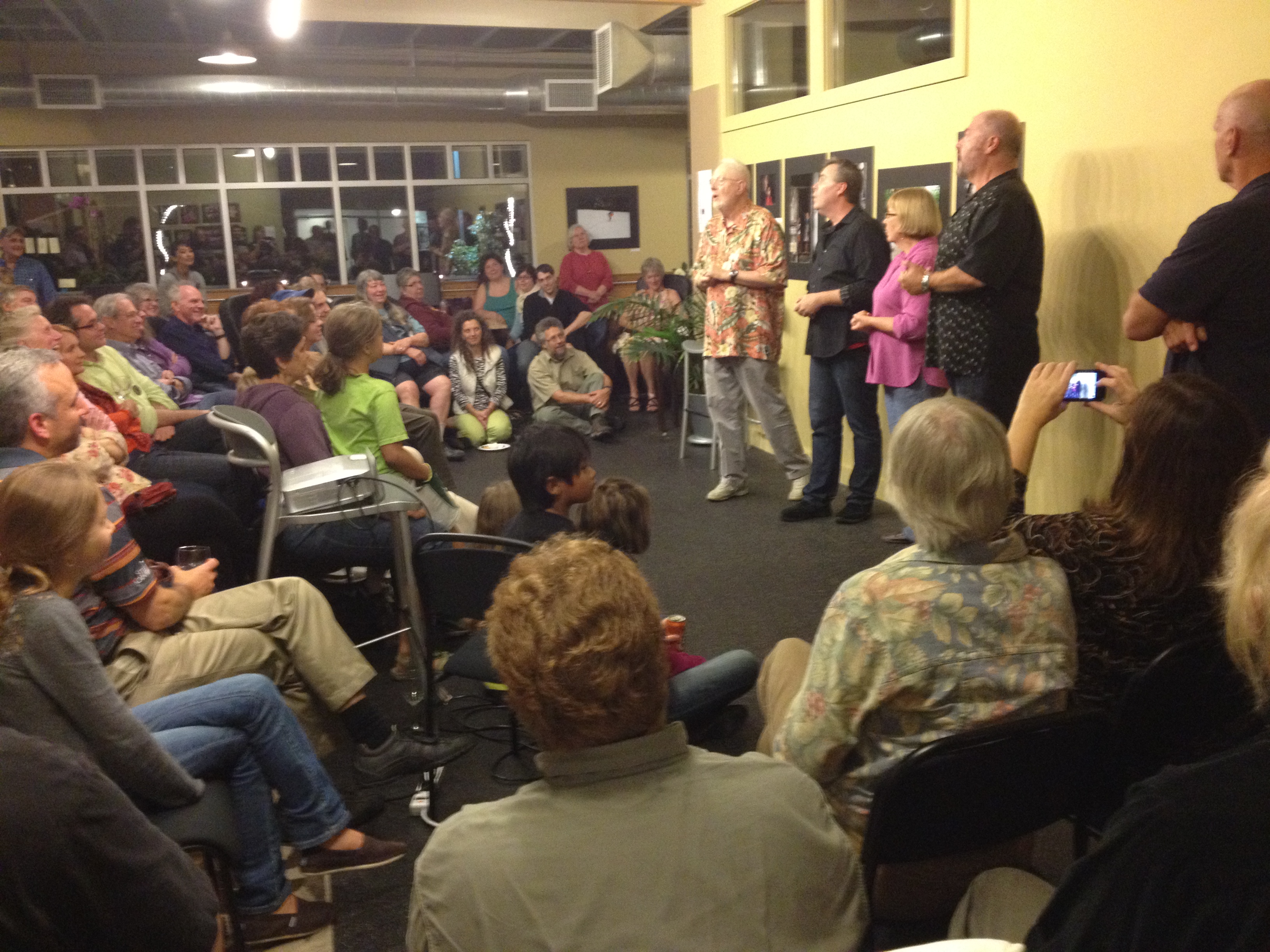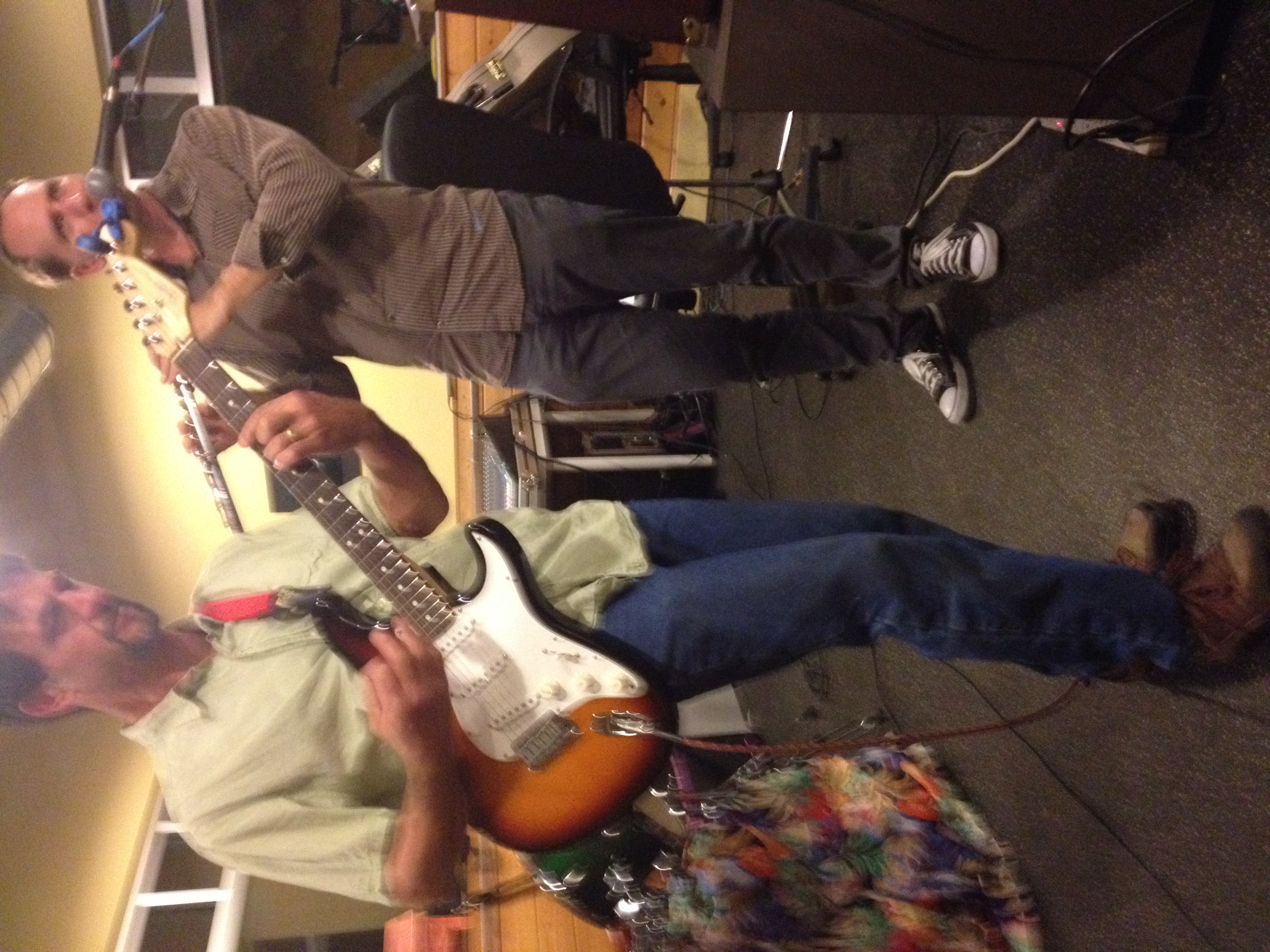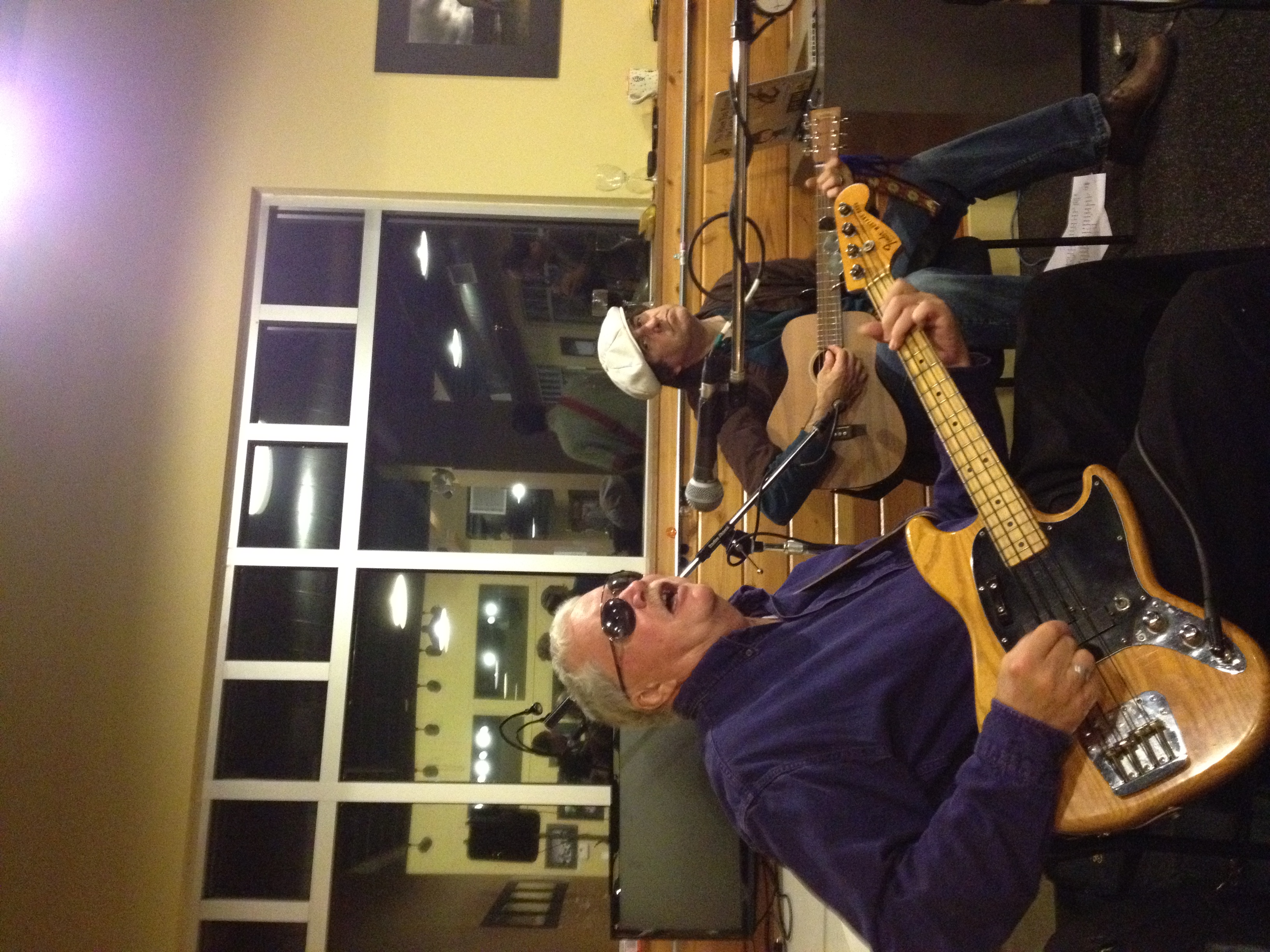 To be continued...