Books and Authors Holiday Event
Want to meet and buy a book for the holidays from one of the published OfficeXpats authors? Take your pick from novels, epic adventures, books for children (and the child within), and finding fitness through challenges. Enjoy cookies, snack, and hot drinks with short presentations and time to browse and chat. For aspiring authors, come learn about Draft2Digital, a publishing and distribution platform for ebook and paperback books to all the major retailers online, plus hundreds of storefronts worldwide. The co-founder of Draf2Digital—Toby Nance—is an islander! He will give a brief presentation and then stick around to answer questions. Bainbridge Island is home to almost a hundred authors and quite a few of them have found a creative home in the OfficeXPats writers' groups and sprints. A few of these authors will be speaking about their books, the writing process, and the value of a writing community to support the creative process. Dave Kragen, fantasy author of the Killware Chronicle series, and a historical novel PlaguemanPaula and Lorenz Eber, world cyclists with their epic adventure chronicle Breathtaking  Rosette Gault, artist and children's book writer, with her new magical artist book Realm Lyn Lindbergh, fitness author and coach offers Couch to ActiveSara Mossman, children's author  (Atlanta Locket to the Rescue) and humorist  (Sophie Goes Ape and Other Bi Polar Stories) is guaranteed to put some cheer into your holidaysBuy a book from a local Bainbridge Island author, or learn more about the writers' support and community at OfficeXpats. You'll not only be supporting a local writer and artist, but you'll have a chance to engage in a personal conversation with the authors while sipping on hot cider and munching on a buffet of holiday snacks. Weekly writers' events for members: (link to all events)Monday Morning Check-in (not exclusive for writers, but many of us use it as a way to state our goals and get celebrated for meeting them)Monday "free write" sprint (IN PERSON)Monday Writers' Group (IN PERSON)Wednesday Writers' Group (VIRTUAL)Wednesday "free write" sprint (VIRTUAL) 
Want to meet and buy a book for the holidays from one of the published OfficeXpats authors? Take your pick from novels, epic adventures, books for children (and the child within), and finding fitness through challenges. Enjoy cookies, snack, and hot drinks with short presentations and time to browse and chat. 

For aspiring authors, come learn about Draft2Digital, a publishing and distribution platform for ebook and paperback books to all the major retailers online, plus hundreds of storefronts worldwide. The co-founder of Draf2Digital—Toby Nance—is an islander! He will give a brief presentation and then stick around to answer questions.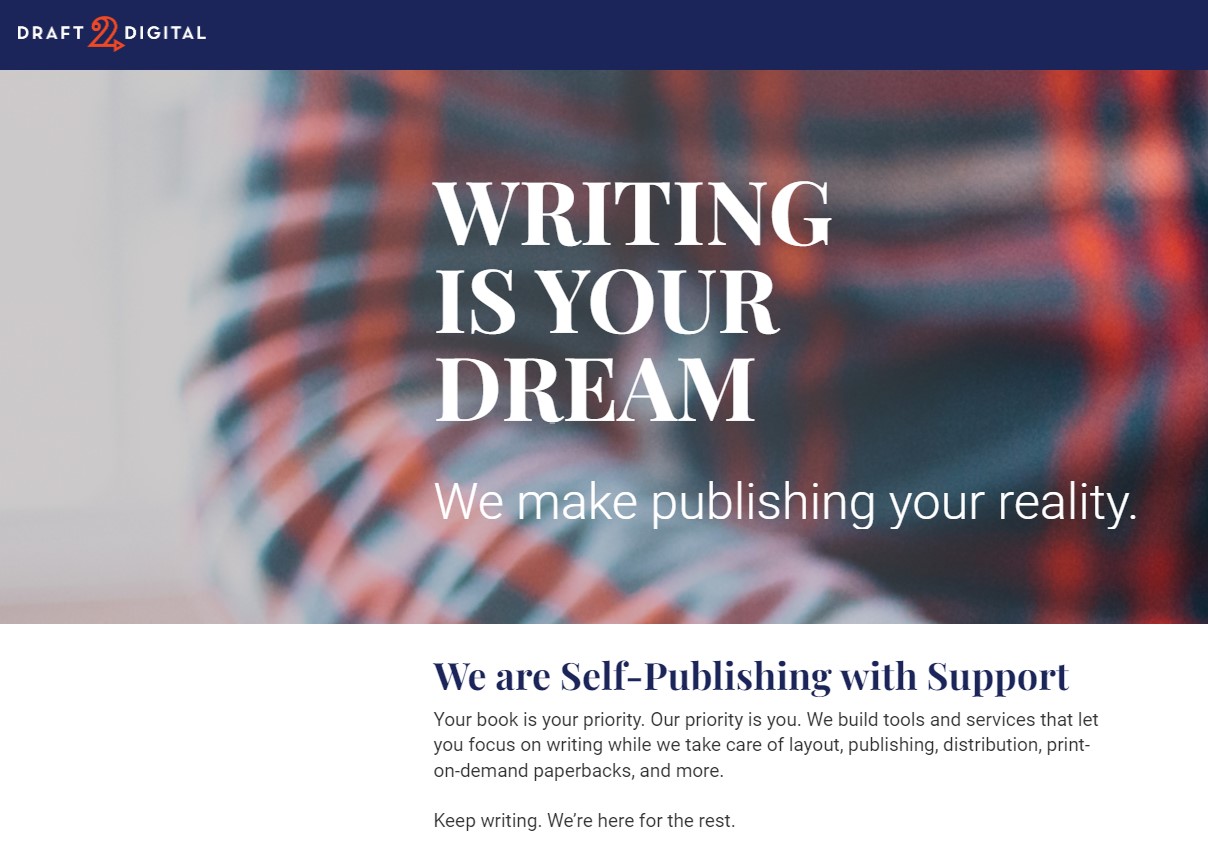 Bainbridge Island is home to almost a hundred authors and quite a few of them have found a creative home in the OfficeXPats writers' groups and sprints. 
A few of these authors will be speaking about their books, the writing process, and the value of a writing community to support the creative process. 
Dave Kragen, fantasy author of the Killware Chronicle series, and a historical novel Plagueman
Paula and Lorenz Eber, world cyclists with their epic adventure chronicle Breathtaking  
Rosette Gault, artist and children's book writer, with her new magical artist book Realm 
Lyn Lindbergh, fitness author and coach offers Couch to Active
Sara Mossman, children's author  (Atlanta Locket to the Rescue) and humorist  (Sophie Goes Ape and Other Bi Polar Stories) is guaranteed to put some cheer into your holidays
Buy a book from a local Bainbridge Island author, or learn more about the writers' support and community at OfficeXpats. You'll not only be supporting a local writer and artist, but you'll have a chance to engage in a personal conversation with the authors while sipping on hot cider and munching on a buffet of holiday snacks. 
Weekly writers' events for members: (link to all events)
Monday Morning Check-in (not exclusive for writers, but many of us use it as a way to state our goals and get celebrated for meeting them)
Monday "free write" sprint (IN PERSON)
Monday Writers' Group (IN PERSON)
Wednesday Writers' Group (VIRTUAL)
Wednesday "free write" sprint (VIRTUAL)